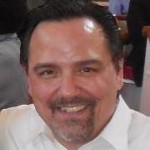 My name is Steve Bustamante, founder of Unicodia. I have been video recording every week since 2008.
I have recorded in CT and NYC. I generally record in concert halls, clubs, and churches, but I'm open to trying new things. I have video recorded a wedding, and even recorded a sports skills video at a softball field. I also helped to run a successful crowd funding campaign. For that campaign, Nancy LaMott Sings David Zippel, I set up the account, and worked with David Friedman to add perks, social media, and set up an email delivery service, as well as created the main video for the campaign. The campaign raised over $62,000
Unity Center in Norwalk, CT is my longest running client. I have been recording, and uploading videos to their YouTube channel since December of 2010.
Contact us to start a conversation about your project. We'd love to see if Unicodia's services are right for you. Let us know what your vision is for a video representation of what you do. We can also help to clarify your desired outcome.
Services offered: Check out the Services page to see what we do at Unicodia, and what we have planned for the near future.
We hope to hear from you soon ~ Best, Steve